Multilevel using microsoldering
Multilevel stencils using microsoldering offer greater control of the stencil printing process by using several thicknesses in the same stencil.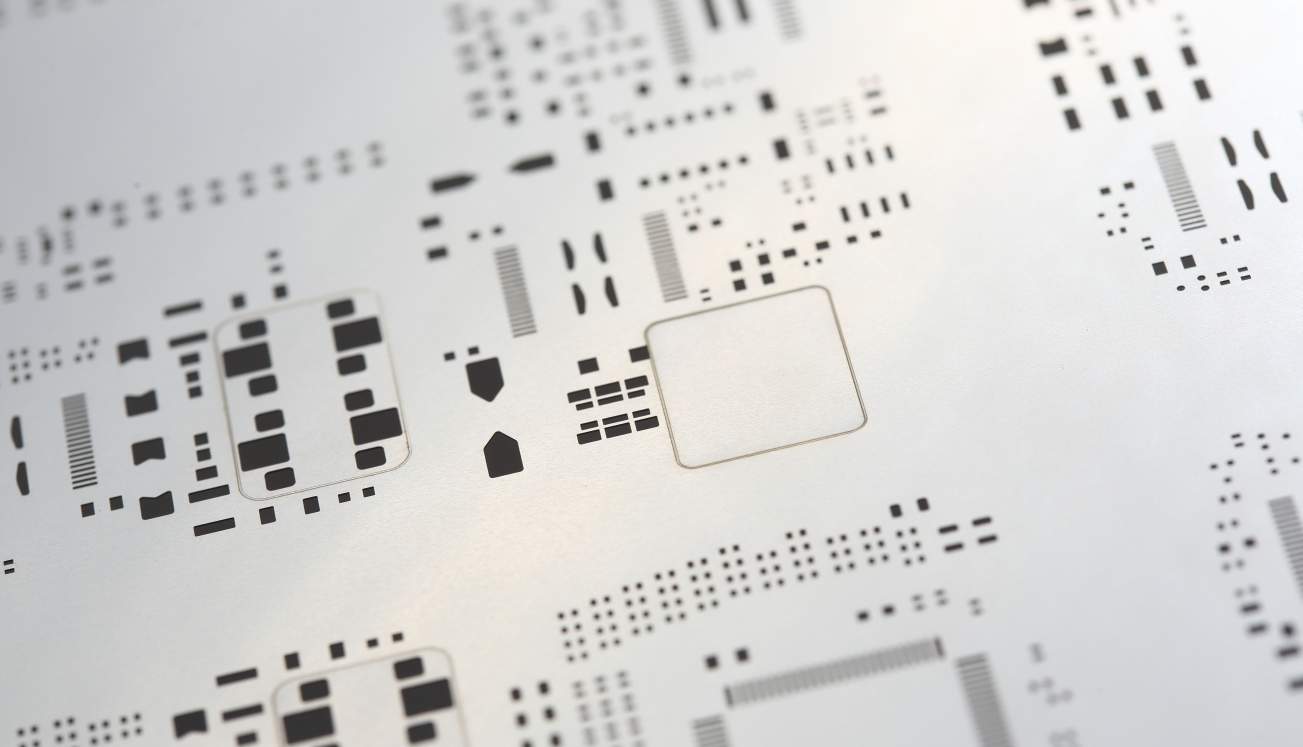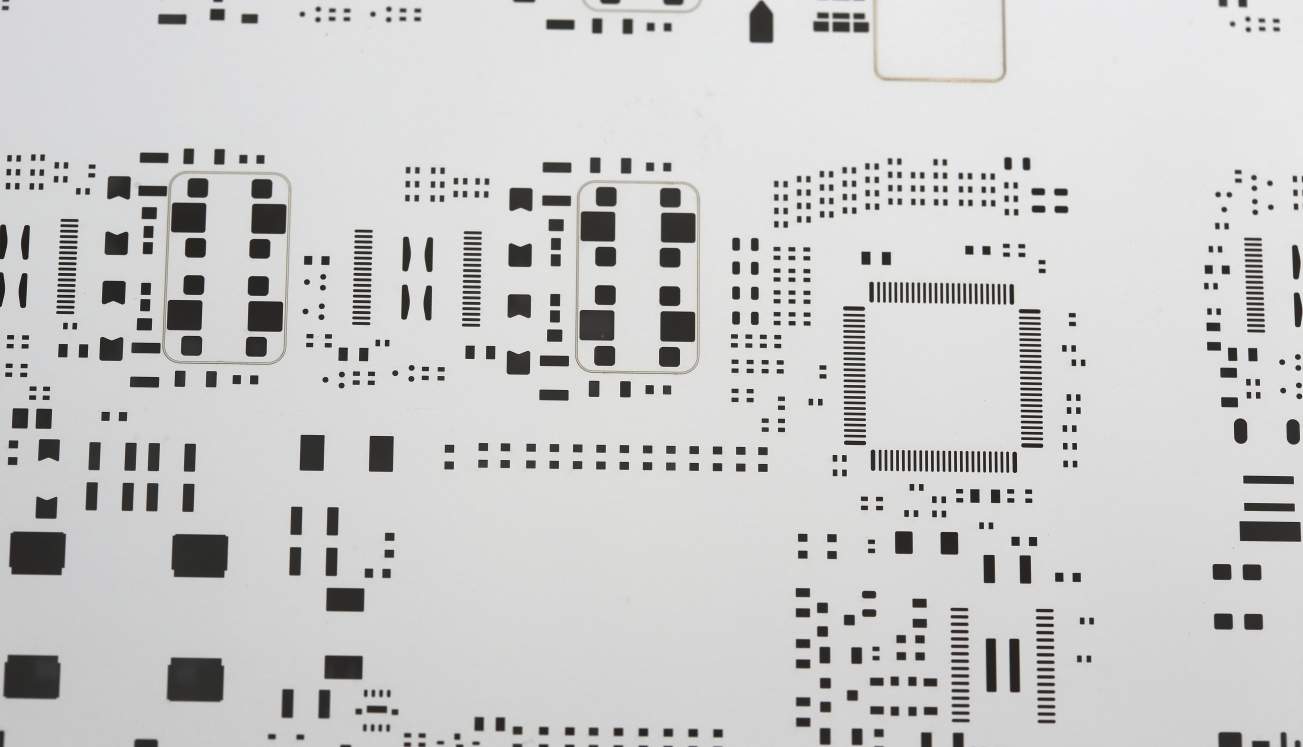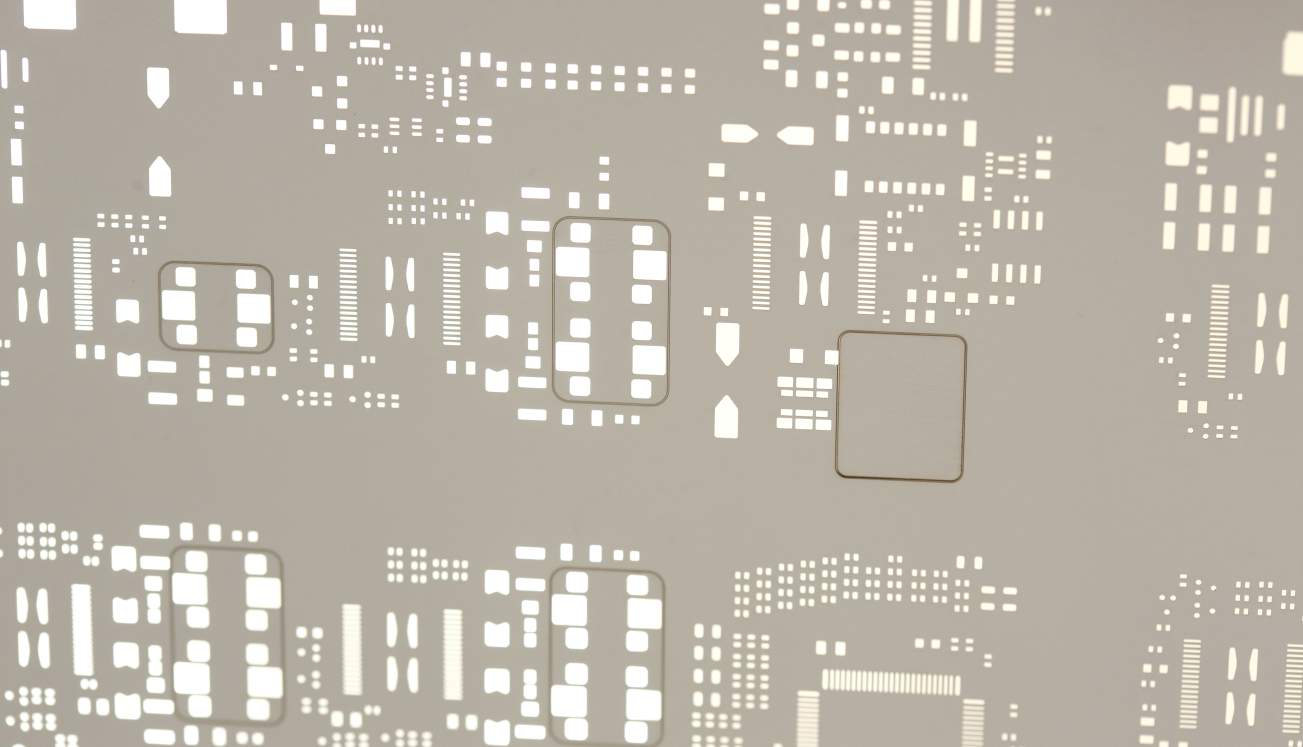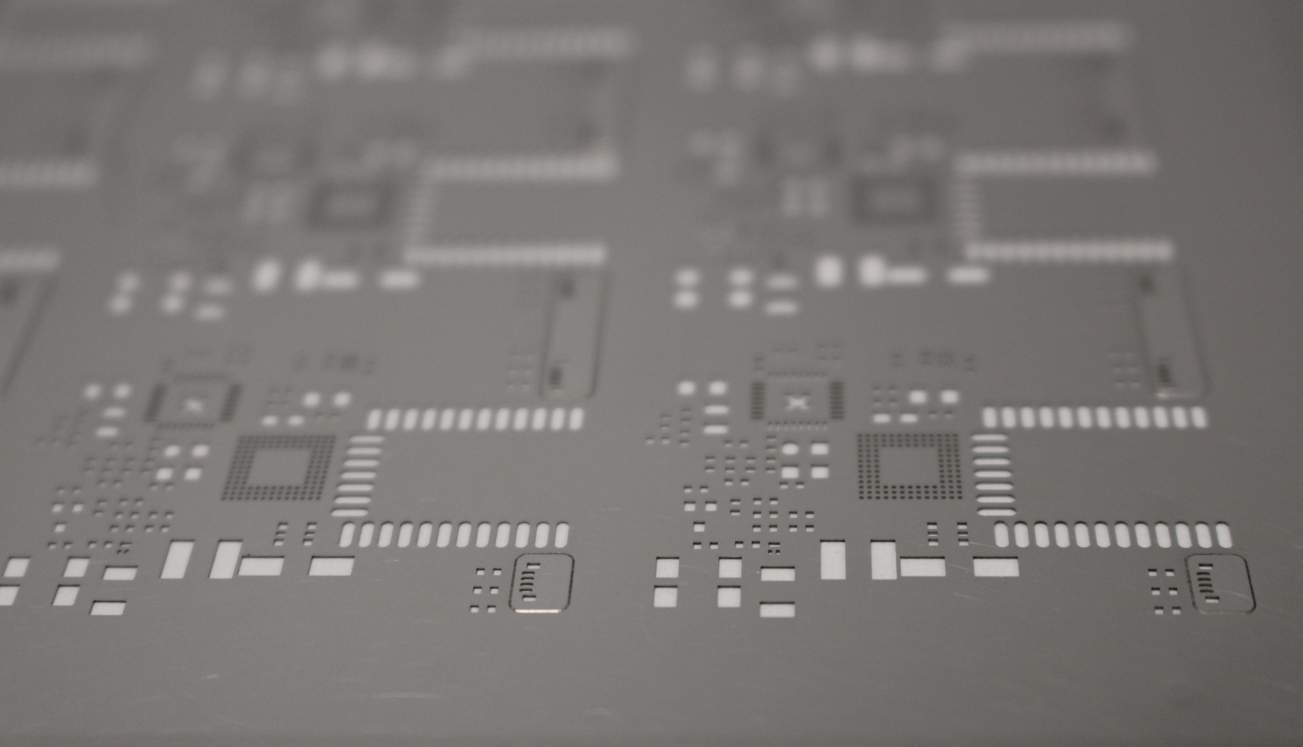 Description
The evolution of SMT technology and its SMD coatings, both in terms of miniaturisation and power, and mixing them on electronic board designs, means that the volumes of paste required for each coating cannot be achieved with just one stencil thickness.
Multilevel stencils are designed and manufactured to use the same stencil printing process to print different thicknesses of solder paste, and to spare areas of the PCB such as graphite, silver bridges and tinted lines, enabling easy contact between the stencil and the PCB. 
This type of stencil offers the ability to provide the specific and necessary volume to each type of component or coating.
We use several types of manufacturing technology, microsoldering and micromachining.
Our technical department can help you work out which technology will adapt best to each project and can manufacture these multilevel stencils by combining both technologies.
 
Microsoldering
This manufacturing process is based on soldering foils with different thicknesses of material using a laser to get the right paste volume deposited in each area of the PCB.
The material might have a higher or lower thickness than the base material, as the volume of paste can be stepped down or up.
Thickness tolerance +/-2um
Position tolerance +/-5um
Can be applied on both sides of the stencil
Non-complex geometries
Step Ramp of 20,30, 50 and 100um
50-200um step thickness
Environmentally-friendly (chemical-free)