Treating SMD stencils with a nanocoating improves the paste depositing process and requires fewer cleaning cycles.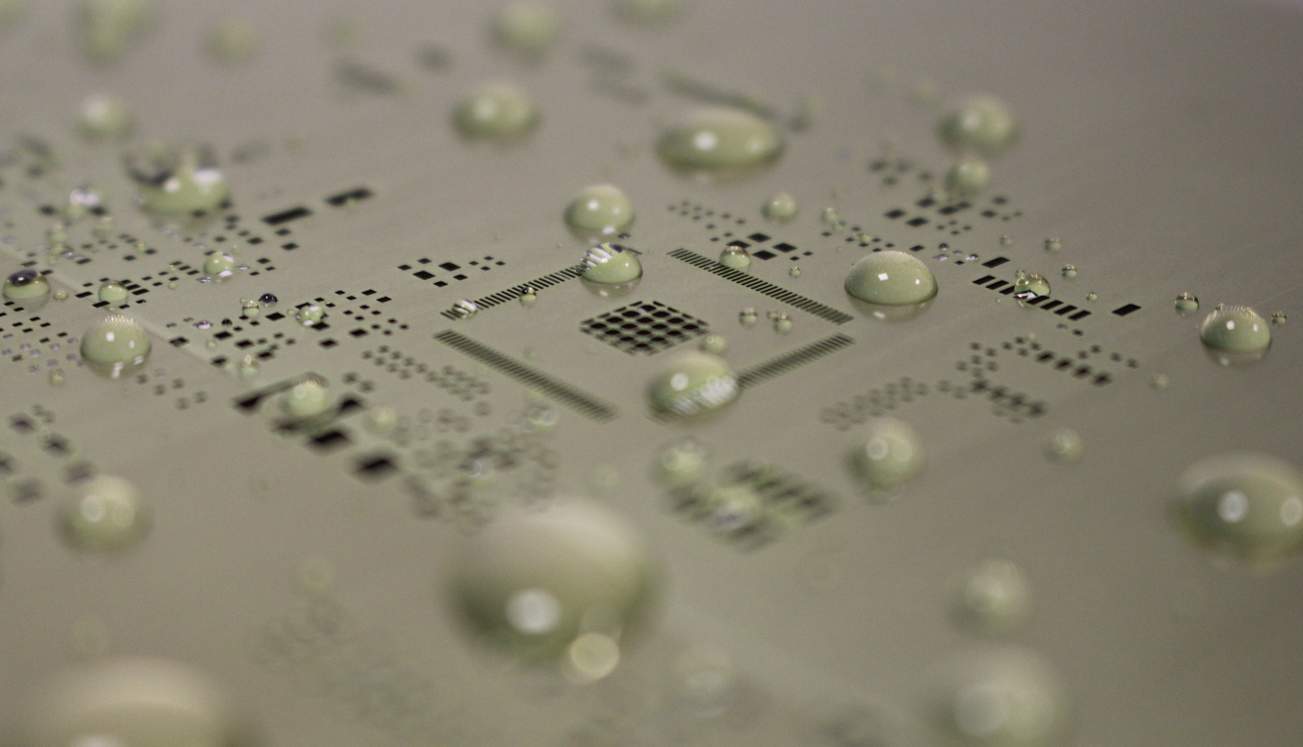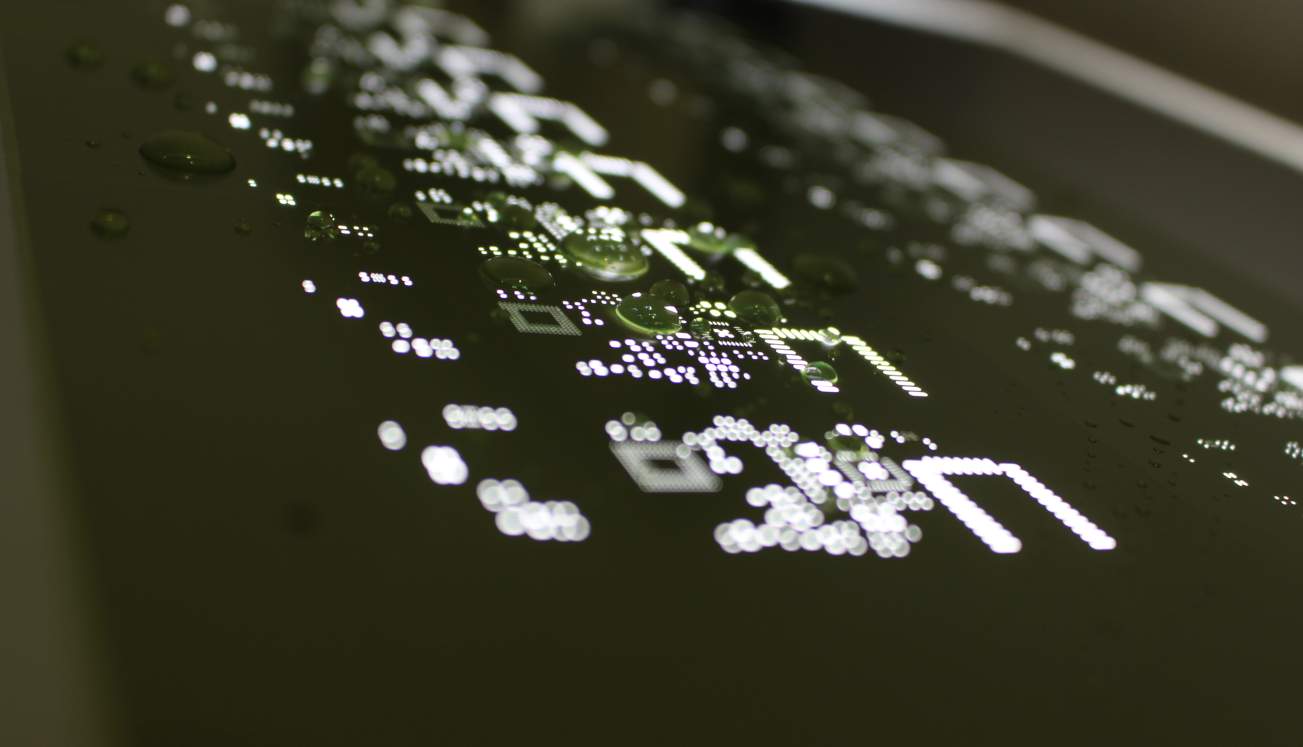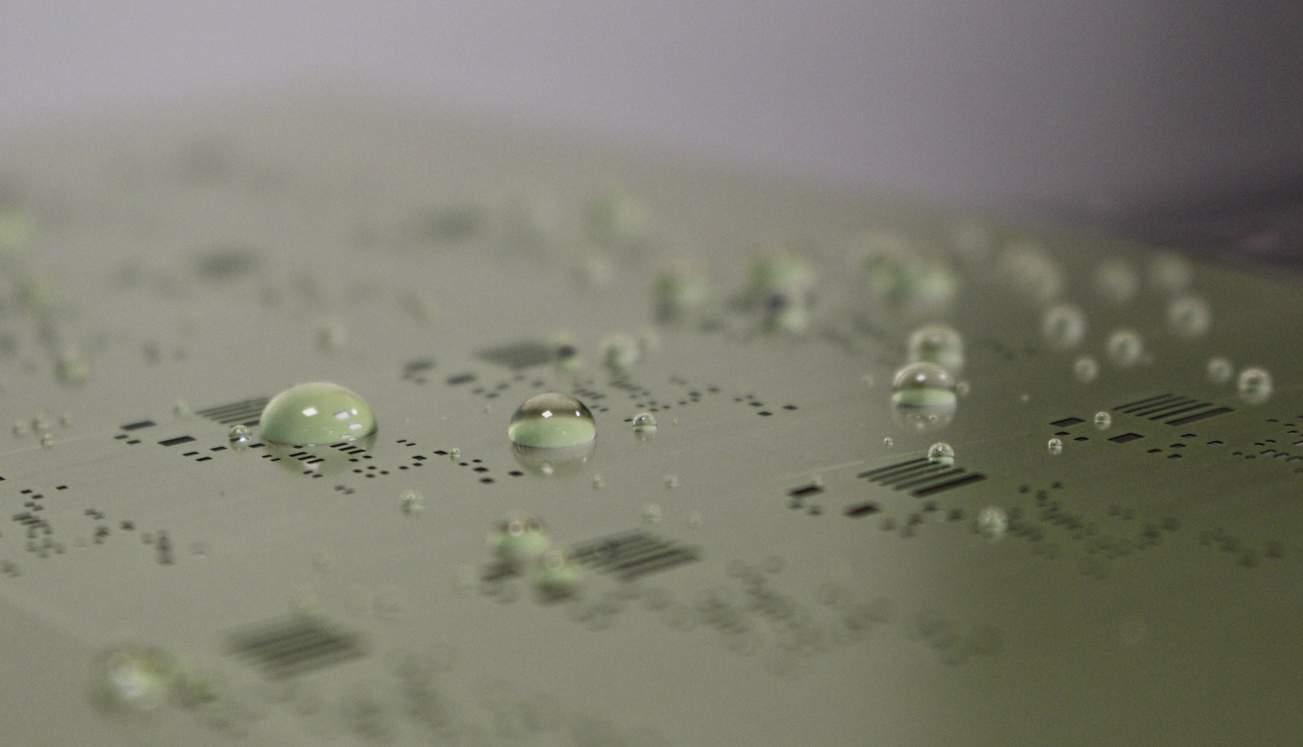 Description
Our nano-coating process consists of applying omniphobic nanoparticles both on the stencil surface in contact with the PCB and on the inner walls of the openings.
This coating has the function of filling/covering the roughness of the openings which reduces the friction of the solder paste on them.
The omniphobic property repels the flux, reducing the dirt stuck to it and consequently, applying deposited volumes close to 1:1.
This additional process improves the volume of paste deposited and reduces the cleaning cycles, maximising the quality and productivity of the stencil printing process.
The main advantages are:
Optimises paste placement.
Placement volume close to 1:1.
Excellent reduction of cleaning cycles.
Increases the printing speed.
Repeatability in transfer.